Pietro L. Serapiglia is Producer, Vice-President and Manager of Distribution at The Stephen Low Company, overseeing production activity for the company as well as ongoing distribution of the company's titles in the worldwide marketplace. Pietro has been at the forefront of developing, producing and distributing films and has collaborated in a senior capacity on over 40 TV dramas, music videos, feature films and documentaries. In the last three decades he has focused primarily on cutting-edge, giant-screen films and helped set the standard for innovation and excellence in this field.
Giant Screen Producer
Pietro's most recent projects as producer include: Train Time (2020); Secrets of the Universe (2019); Aircraft Carrier 3D (2018) and The Trolley (2018). As producer, Pietro's prolific collaboration with Stephen Low has resulted in many award-winning, profitable, IMAX films, including: the first IMAX feature length production Titanica (1993); the underwater drama Flight of the Aquanaut (1992); Super Speedway (1997); Mark Twain's America 3D (1998); Volcanoes of the Deep Sea (2003); Fighter Pilot (2005); The Ultimate Wave Tahiti 3D (2010); Legends of Flight 3D (2010); Rescue 3D (2011) and; Rocky Mountain Express (2011).
Producing giant screen experiences that take viewers where they could not otherwise go, inevitably involves some special challenges. These range from the logistics of putting cameras and high-powered lights into the deep ocean for Titanica and Volcanoes of the Deep Sea, to mobilizing a substantial part of the U.S. Air Force for prize shots in Fighter Pilot, to structuring the substantial funding and partnerships required for major projects. Nurturing unique, far-ranging collaborations that can get the job done has been a hallmark of Pietro's career. Distributing the resulting films has also involved Pietro in building solid decades-long relationships with the theaters, museums and science centers that present the giant screen experience to audiences everywhere.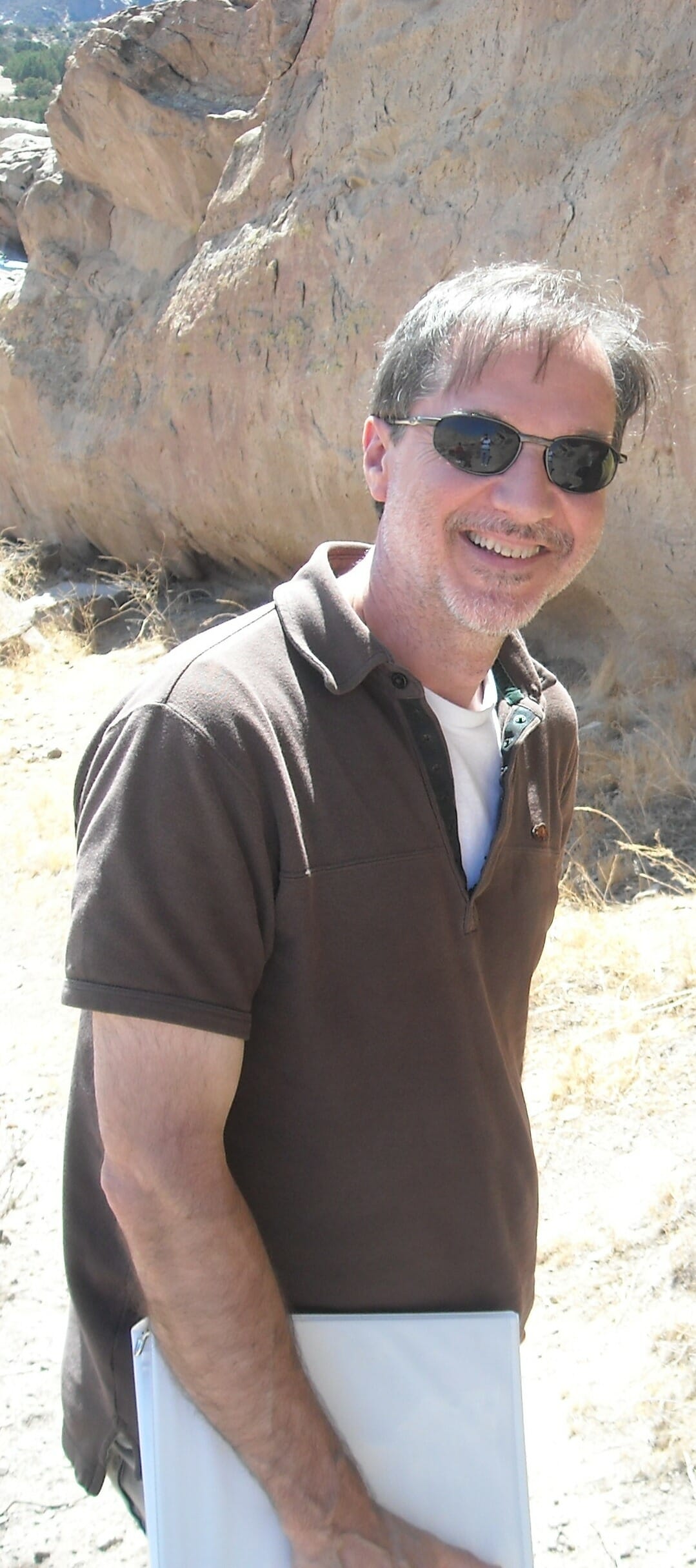 Beginnings
The youngest of four children, Pietro was raised in Montreal's working class East End, the son of Scottish-Italian immigrants. After graduating from High School, the young Pietro laboured alongside his father at Hubbard Dyers Mill in Montreal. Dreaming of a better future, Pietro got his start in film at the National Film Board of Canada in 1974 where he diligently worked his way through a variety of tasks and responsibilities.
Pietro's creative passion and drive drew the attention of NFB Film Commissioner Sydney Newman (creator of The Avengers, Dr Who) who introduced Pietro to many of the NFB's talented filmmakers including legendary documentary directors Donald Brittain and Oscar-Winner Norman McLaren. Soon after, Serapiglia began his apprenticeship with director John N. Smith, (The Boys of St. Vincent and Dangerous Minds). In his six years at the NFB Pietro was involved with such films as the critically acclaimed UNIVAC United Nations Series (1976), and two Academy-award nominated films First Winter (1980) (Best Drama Feature) and Gwynne Dyer's 7-part miniseries WAR (1983) (Best Documentary Feature).
In 1980 Pietro studied production management and producing at the Directors Guild of America, in Los Angeles and returned to Montreal to create FilmLegend, an innovative production and distribution company for music videos (CBS, RCA, and Atlantic Records), fiction and documentaries. At the time Pietro's pioneering, Juno-nominated videos were at the forefront of music videos and served as the initial content for the fledgling Canadian music video channel MuchMusic. His acclaimed music videos also played regularly in the United States on MTV. Serapiglia frequently partnered with many acclaimed industry people including Kevin Hunter (associated acts Natalie Cole/Wilson Pickett) and famed Muscle Shoals producer Barry Beckett to produce vinyls.  In 1982 he produced the art house cult classic Remembering Mel directed by Montrealer Doug Harris before making his way into large-format filmmaking.
Pietro's first experience with IMAX was as production manager on River Journey, a film presented at the Louisiana World Expo in 1984. Serapiglia began partnering with director Stephen Low in 1986—first on the production of Beavers, a film that would go on to become a worldwide family nature classic and one of the top-grossing Canadian films of all time.