The film that brought the steam age back to life continues to fire the imagination of audiences around the world. Rocky Mountain Express will now soon be transporting giant screen audiences in Paris, Singapore and Melbourne (dates below).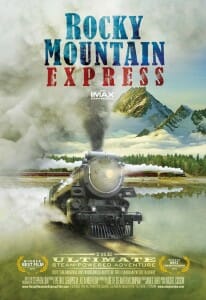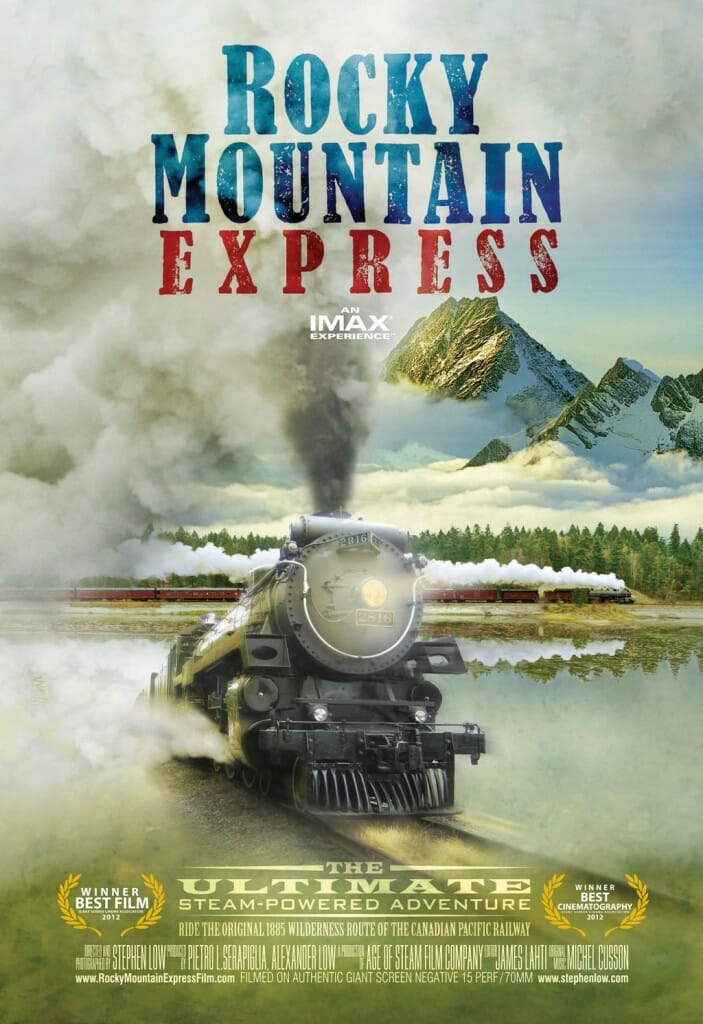 Rocky Mountain Express propels audiences on a train journey through the Canadian Rockies and relates the epic story of the building Canada's first transcontinental railway. The film premiered at the Canadian Museum of Civilization in the fall of 2011 and has been extensively exhibited in IMAX and other giant screen theaters across North America, also reaching audiences in Beijing, The Hague, Lucerne, and Mexico. (See the full list of exhibiting theaters). The film was awarded Best Film and Best Cinematography by the Giant Screen Cinema Assocation (2012) and has received wide critical acclaim from media, theaters and theater-goers alike.
Audience demand for the film has been brisk — our team has been avalanched by tens of thousands of requests for a Blu-ray edition. A home video version of the film is planned, however a final date for release is pending. In the meantime, experiencing the film on the giant screen is still the ultimate way to be transported back to an extraordinary era of steam-powered travel.
 International Locations
Internationally, the film is currently exhibiting in Lucerne, Switzerland and Beijing, China, with the following additional upcoming locations:
Paris, France – La Geode – Opening April 4th, 2015
https://www.lageode.fr/programme/festival2015/rocky-mountain-express/?lang=en
Singapore – Shaw Theatres – Opening April 24th, 2015
http://www.shaw.sg/sw_cinema.aspx
Melbourne, Australia – IMAX Melbourne Museum – March 26th, 2015 to March 26th, 2016
https://www.imaxmelbourne.com.au/
https://www.imaxmelbourne.com.au/movie/rocky_mountain_express
Check your local theater for exact dates and showtimes.
 North American Locations
In North America, the film is on the daily schedule or on regular rotation at theaters in Birmingham AL, Cincinnati OH, Dearborn MI, Gatineau QC, Kansas City MO, Omaha NB, Pensacola FL, Pittsburgh PA, St.Louis MI, Salt Lake City UT, San Jose CA, Seattle WA, Victoria BC.
Most recently the film opened in Erie PA at The Big Green Screen at the Tom Ridge Environmental Center (running January 20, 2015 to July 31, 2015).
http://www.trecpi.org/
http://www.trecpi.org/documents/nowshowing.pdf
Check your local theater for exact dates and showtimes.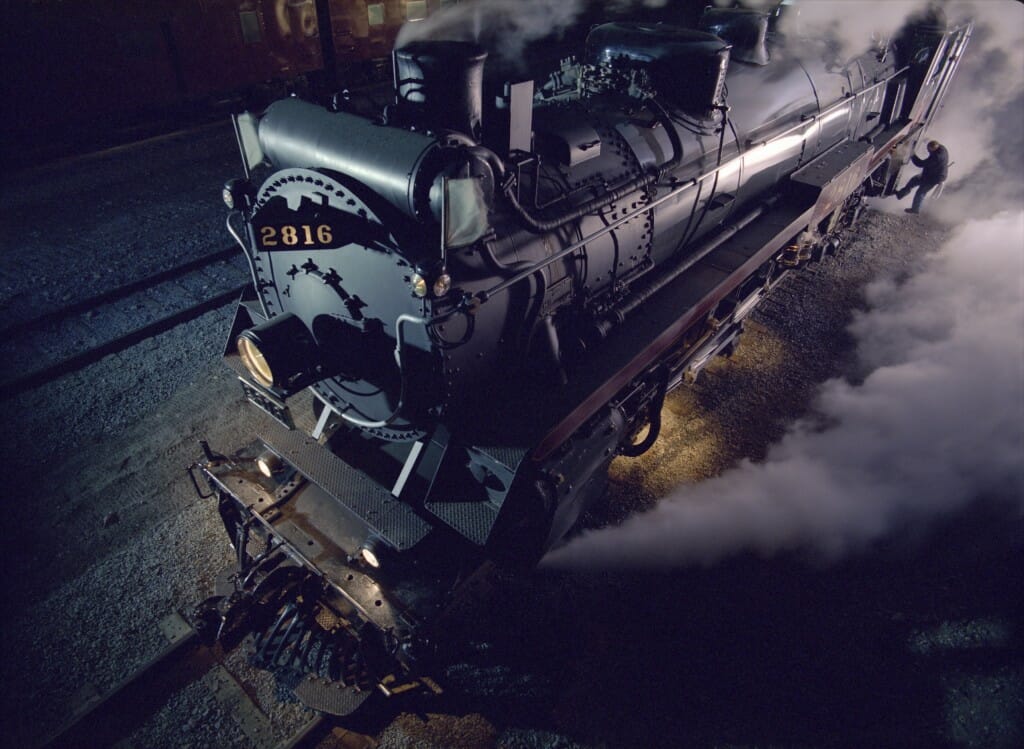 More
For more on Rocky Mountain Express, visit our film page and the official film site.